Neuroplasticity and

Your Nervous System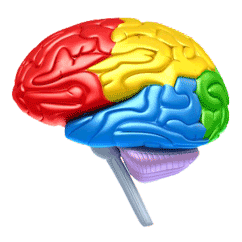 A Functional Medicine Approach to the Nervous System?
"The human nervous system controls, regulates and coordinates all of the functions of the body." This quote from the anatomy textbook, Grey's Anatomy, reminds us of the profound importance of having a functional nervous system. Indeed, health and well-being starts with a healthy nervous system.
With a functional and holistic, medicine approach, treatments can help the nervous system overcome dysfunction and repair itself through harnessing neuroplasticity. This term refers to the ability of the brain and spinal cord cells to create new connections with each other, and sometimes new cells altogether.
---
Some of the Neurological Issues We See?
Traumatic Brain Injuries

Concussions

Strokes

Transient Ischemic Attacks (TIA)

Anxiety

Depression

Insomnia

ADHD/ADD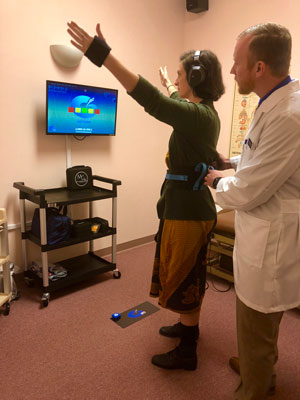 Multiple Sclerosis (MS)

Equilibrium disturbances

Vertigo

Dizziness

Fear of falling

Vestibular Neuritis

Labrynthitis

Parkinson's
How do we treat these disorders?
In addition to the wide range of holistically based treatments and therapies that we offer here at Cherubino Health Center, there are a number of additional treatment methods that are especially helpful when addressing the neurological issues listed above.
Either way, we use state of the art therapeutic treatment methods, from a holistic perspective, to challenge the nervous system. This encourages the development of new neural pathways. 
Interactive Metronome
Transcranial Stimulation
Coordination Exercises
Manipulative Therapy 
How long are typical

courses of treatment? 
Research has shown that neuroplasticity is developed through repetition. Treatment schedules and courses of care are, therefore, developed accordingly. The nervous system is very complex and each individual will respond uniquely.
What improvements can we expect?
Goals of treatment are based on each patient's current conditions and his or her individual needs. Goals are developed individually and improvement is measured periodically throughout the course of care. Some of the improvements commonly seen in response to treatment include improved memory, coordination, and cognition. 
Contact Cherubino Health Center today to schedule your evaluation and take the first step toward feeling like yourself again.