Welcome to Cherubino Health Center



Chiropractic, Holistic and Alternative Medicine – Since 1982 
Serving Framingham, Southborough, Greater Boston and New England
Alternate forms of medicine are now being utilized worldwide. At Cherubino Health Center we have been positioned on the leading-edge of these disciplines since 1982.
Our multidisciplinary healthcare clinic enjoys the oversight of our Chiropractic Physicians (DC) and Doctors of Alternative Medicine (AMD).
Our practitioners are selected for the high level of training they possess in their fields.
---
Conveniently and Centrally Located
---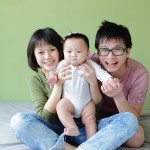 If you are looking for a Chiropractor in Framingham MetroWest and are interested in a natural holistic approach to healing, please visit our Services page for more information!
---
About – CherubHealth.com


Chiropractic, Holistic, Alternative Medicine 
The Power of Information
Our purpose is to equip patients to improve their own health through the Science, Philosophy and Art of Natural Non-allopathic Medicine. Through the past three decades, we have provided information, counsel, and treatment to thousands of people looking to embrace a new healthcare paradigm, where conservative care measures come first.
As we progress into the future of modern medicine, our goal is to empower patients to make informed choices, to rely less on outside intervention, and to control their own healthcare destinies.
---
Articles, blog posts, brochures, reports, videos and radio show podcasts covering a wide range of Chiropractic, Holistic and Alternative Medicine topics are available.
---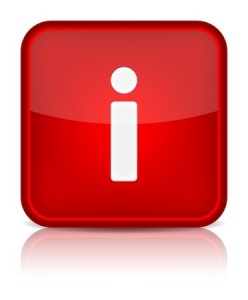 Some of the information on this website falls into the "self-help" category and can be applied directly by the reader/listener/viewer regardless of their training or background.
However, other information will require the help of appropriately trained doctors and other health care professionals to be safe and beneficial.
As with any medical advice, please consult with your trusted healthcare providers before making any Alternative Medicine decisions based on information obtained from this website. (More detail is available in the disclaimer sections of this site)

Yours in Health — The Staff of Cherubino Health Center
When Considering
Chiropractic, Holistic and Alternative Medicine…
Our work at Cherubino Health Center is largely based on emerging scientific research in our areas of expertise. While this new awareness is compelling, these disciplines have historically continued to grow because of their reproducible results.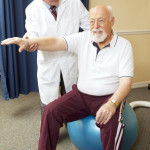 Some disciplines such as Chinese Medicine, have been working effectively for thousands of years. Chiropractic treatments have been in existence and helping patients for well over one hundred years.
Schedule an appointment today and experience the results for yourself!
What is the holistic model?
The Merriam-Webster dictionary defines holistic as "relating to or concerned with wholes or with complete systems rather than the analysis of, treatment of, or dissection into parts".
Another way to put it is; the whole is greater than the sum of the parts. Think about that for a minute. Is it even possible? How can the whole be more than the sum of it's own parts?
One way of understanding this concept is to recognize that there is a synergism between the various cells, tissues and structures of the body. First of all, the body works on electromagnetic energy which is transmitted most effectively through the central and peripheral nervous systems and is responsible for all activities performed by the body including its electrochemical functions.
At Cherubino Health Center we've been working with a holistic model of healing since our inception in 1982. There are many benefits to the treatments that we offer. This is true because our treatments are designed to effectively work with the body's nervous system.
On our Services page, you will find information concerning the variety of treatment approaches that we use and learn of the many benefits of chiropractic adjustments, needle free acupuncture, clinical nutrition among many others.
As a patient of Cherubino Health Center you will have access to some of New England's top alternative doctors. Our patients have access to the latest evidence-based treatments and therapies together with professional guidance for healthy holistic living.