An exercise a day keeps the doctor… happy?
~ from Dr. Chris Cherubino ~
We all know that exercise is an important part of staying healthy, but what science has begun to prove is that exercise can be a valuable way to combat a myriad of pathologies from dynamic instability to depression. As any patient of mine soon finds out, exercise is a big part of my practice. During my initial exam I always put people through a series of tests designed to determine how to best incorporate movement into their treatment plans. This is important for three reasons:
It speeds up healing time for most injuries.
It provides coping strategies to manage symptoms between visits and after release from care.
It reduces the risk of exacerbation or re-injury in the future.
As a long-weekend gift, I'd like to show you a quick and easy way to build spinal stability.  Since your spine's job is to hold up the weight of your torso and head, building its strength is one of the best ways to prevent back pain, neck pain, and headaches. This exercise can be modified to fit any fitness level and is easy enough that anyone can do it without supervision.
Plank Instructions:
Choose one of the following starting positions. Choose the one that is challenging, but not painful.
Hold your selected position for up to 60 seconds, taking breaks whenever your form starts to be compromised.
Hold your navel in toward your spine and squeeze your abdominal and low back muscles the entire time.
Breathe in and out through your  nose the whole time.
Options (from least challenging to most challenging):
Wall Plank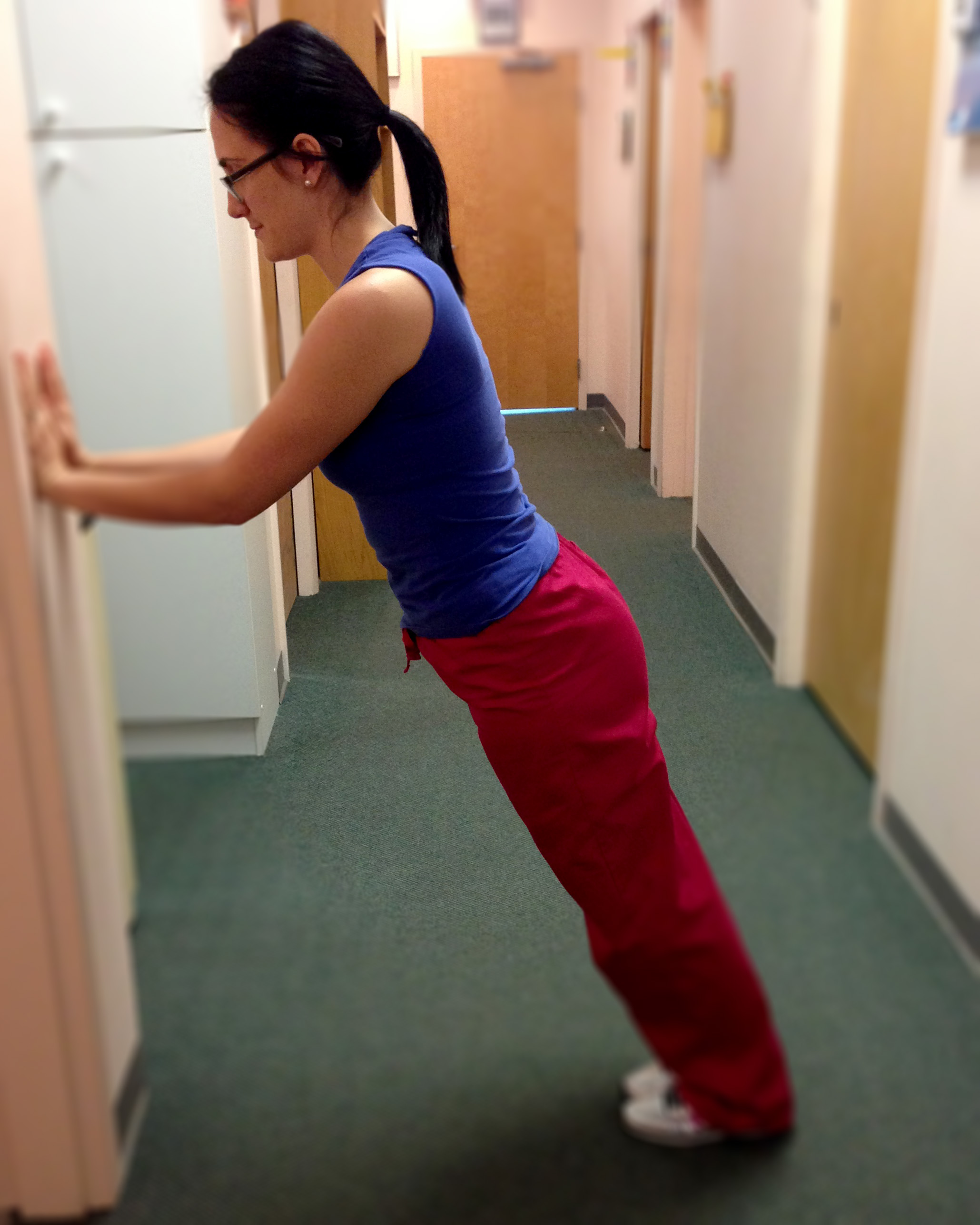 Knee and Elbow Plank
Knee and Wrist Plank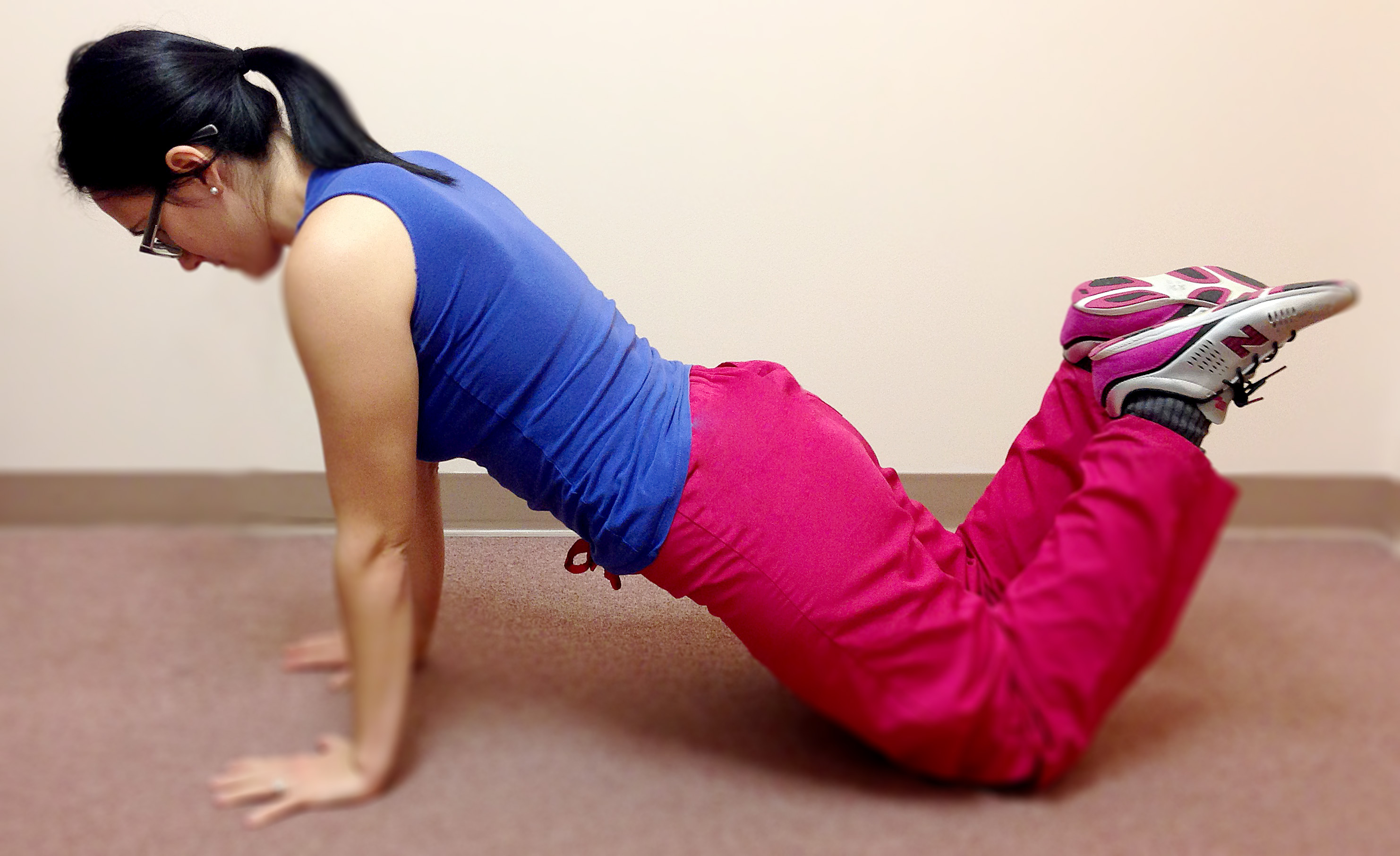 Low Plank
High Plank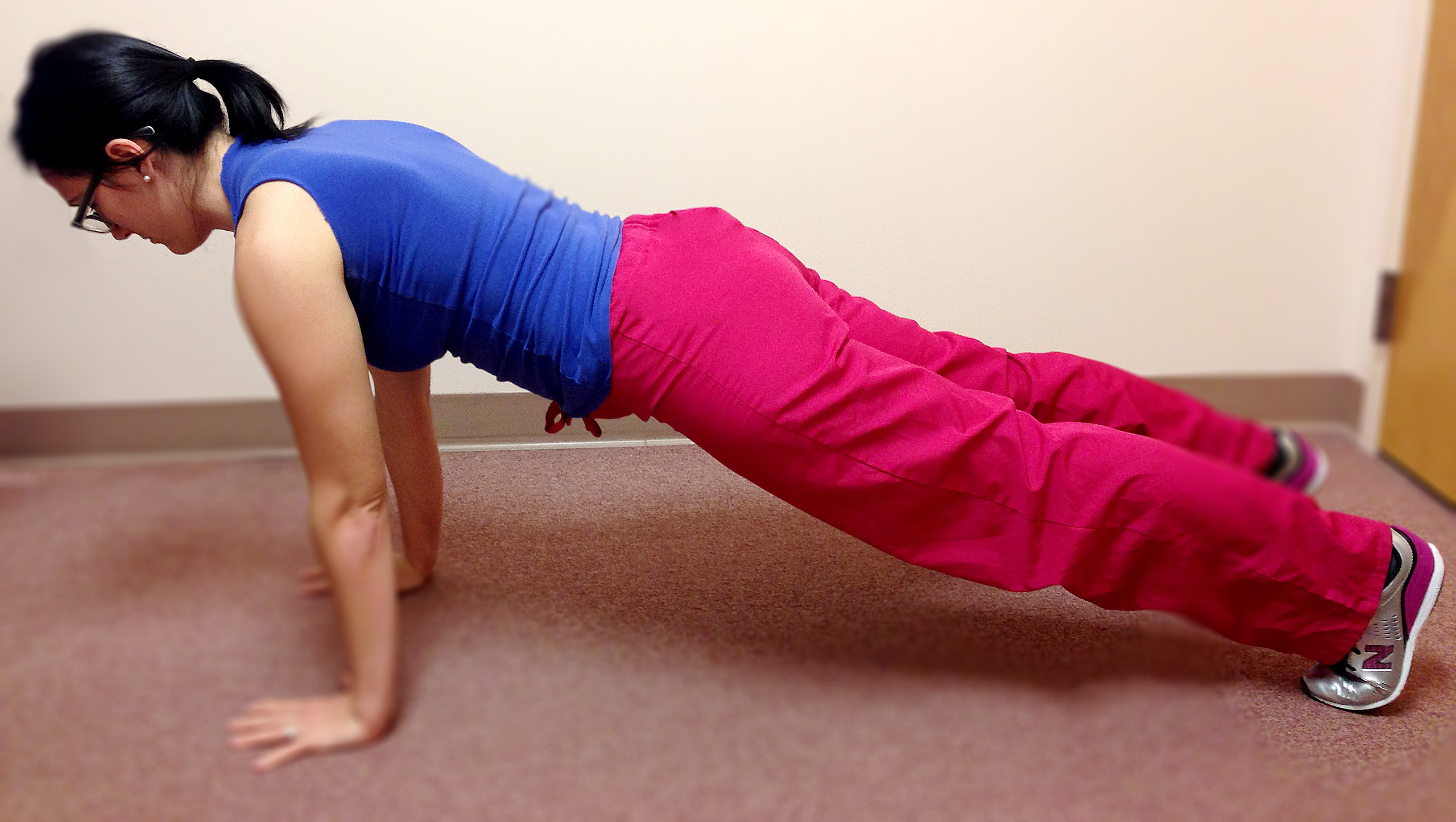 One-Legged Plank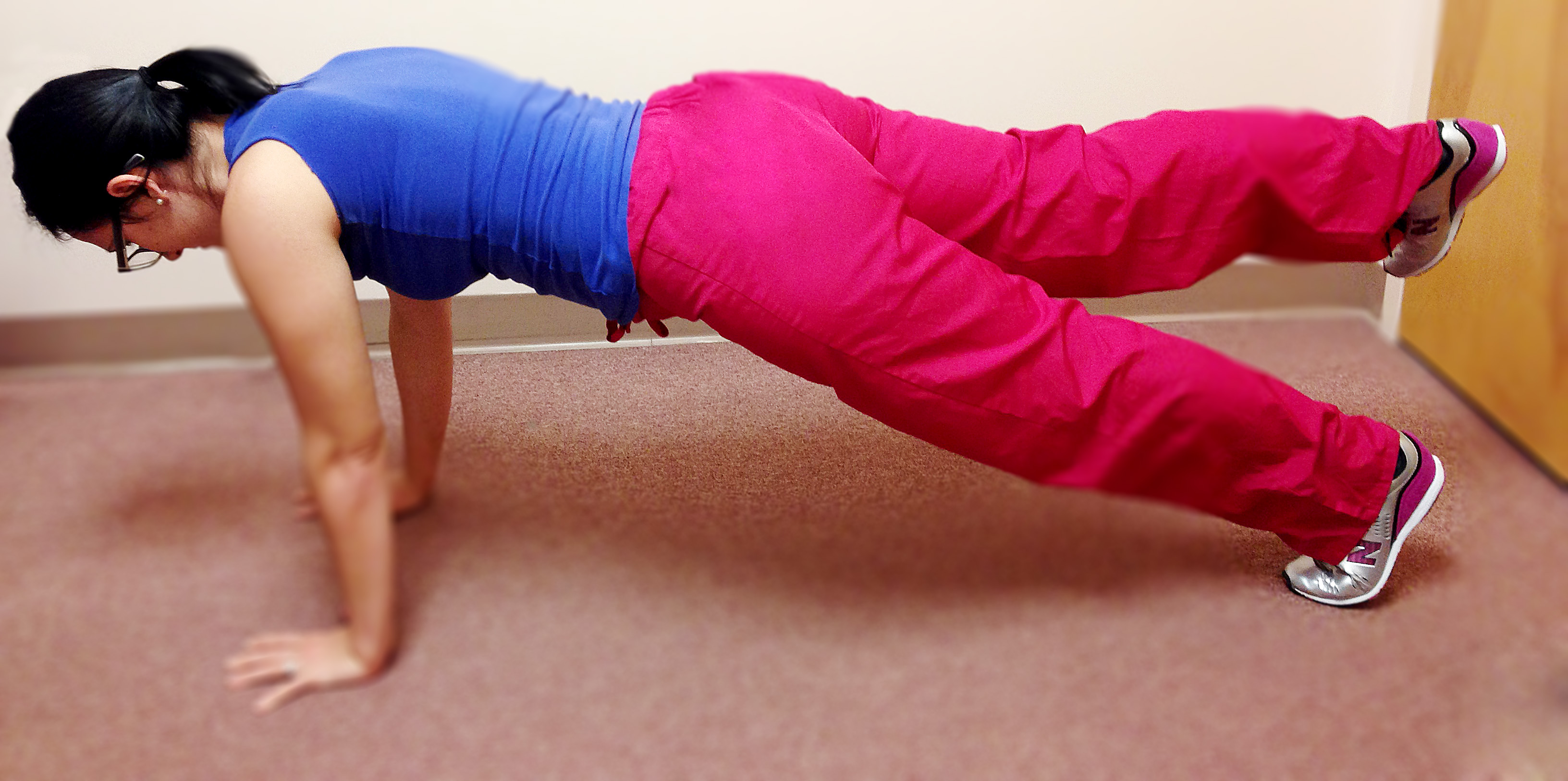 Once you have mastered these plank variations, there are a myriad of other exercises that will be available to you. These include things like Walking Planks, Oblique Plank Alternations, and In/Out Planks. These are the building blocks of a healthy, flexible, strong spine (and a very nice-looking torso!)
Call the center to set up your Active Care Session today!